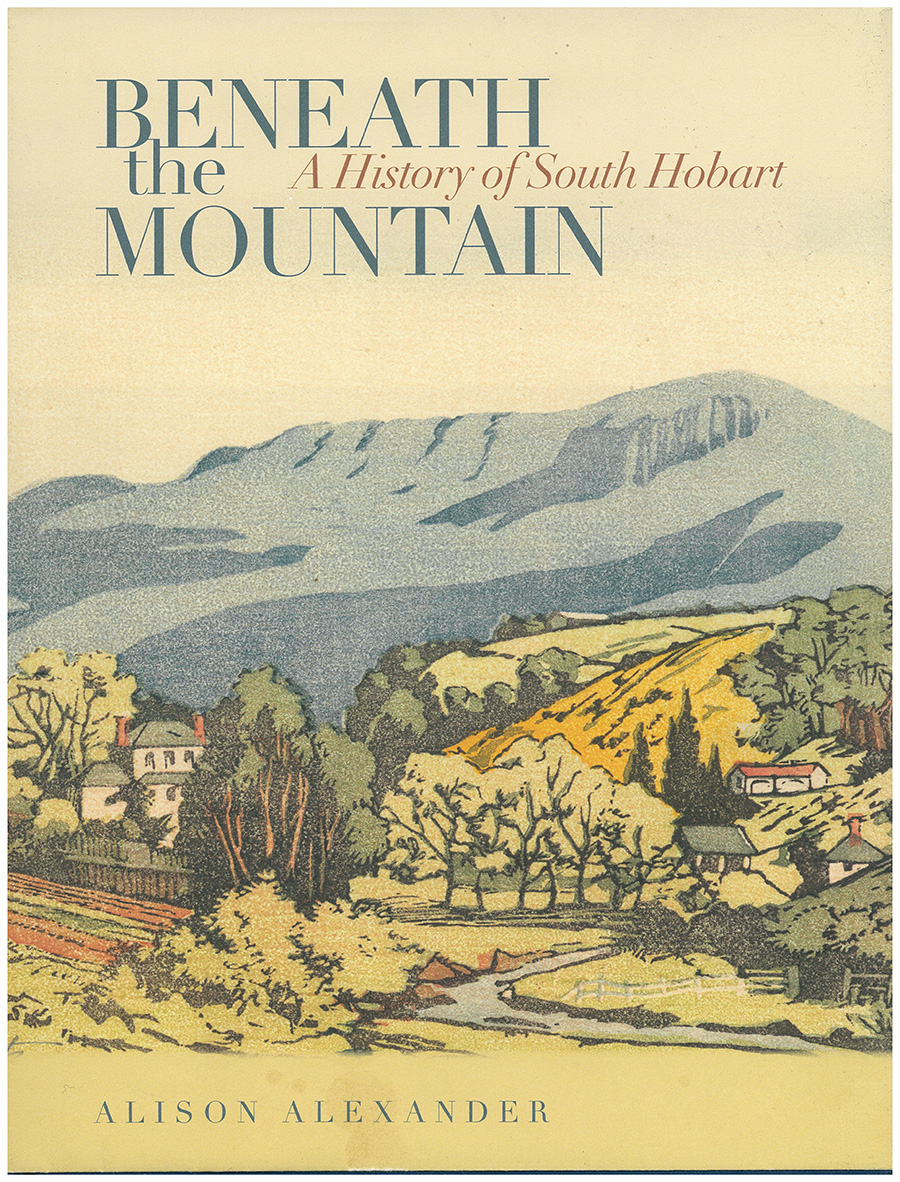 Commissioned and funded by the South Hobart Progress Association.
Beneath the Mountain
356 pages, hard cover, ISBN   9780646936758, 2015
Alison Alexander 
A History of South Hobart
"In its early days, South Hobart was a working-class suburb, with a pub on every corner and a population who worked hard and played hard. Today, its residents value South Hobart for its beauty, friendliness and sense of community. Close to central Hobart, it is also close to nature in its prime position beneath Mount Wellington.
Written by award-winning Historian and author Alison Alexander, this book brings the history of South Hobart to life through the stories of its residents – convict women at the grim female factory; gentlefolk who inhabited grand mansions; publicans who tried to keep their unruly patrons in check; a cricketer whose run record has never been broken. South Hobart produced woodcutters, shopkeepers, artists, nurses, eccentrics, war heroes, and a fair assortment of villains.
Fights over water rights, pub brawls and runaway coaches may have been left behind in the 19th century, but South Hobart residents showed their mettle in fighting the devastating 1967 bush fires, and rebuilding South Hobart into the vibrant community it is today."
Available from Mark on Macquarie, South Hobart Post Office, City of Hobart, Fuller's Bookshop, Dymocks and Hobart Bookshop.  Also available for purchase on-line.
You can also purchase directly from us on-line via Paypal.